Joined

May 31, 2013
Messages

2,670
Location
Update 25th January 2020:
Life, family and illness have all been conspiring to stop me working on the trike.
The immediate requirement is to fit a rear "mud-stripe prevention device" (aka a rear fender/mudguard).
I have an SKS mudguard that matches the ones on the front wheels but there were no stays with it. The price requested on the various web-outlets for the fitting kit for this mudguard was astronomical.
Instead I bought a complete SKS mudguard set for a 26" wheel complete with stays and all fittings for a mere £12.95.
My idea was to either cut and shut the stays at the mid point to alter them to fit a 20" wheel
OR
bend 3" out of the overall length.
I put a 20" wheel in a rear triangle and set about making it all fit nicely and neatly.........And so I spent ages trying to get these "adapted" stays and the mudguard to run true.
It was
Extremely frustrating
, and was just
NOT
happening.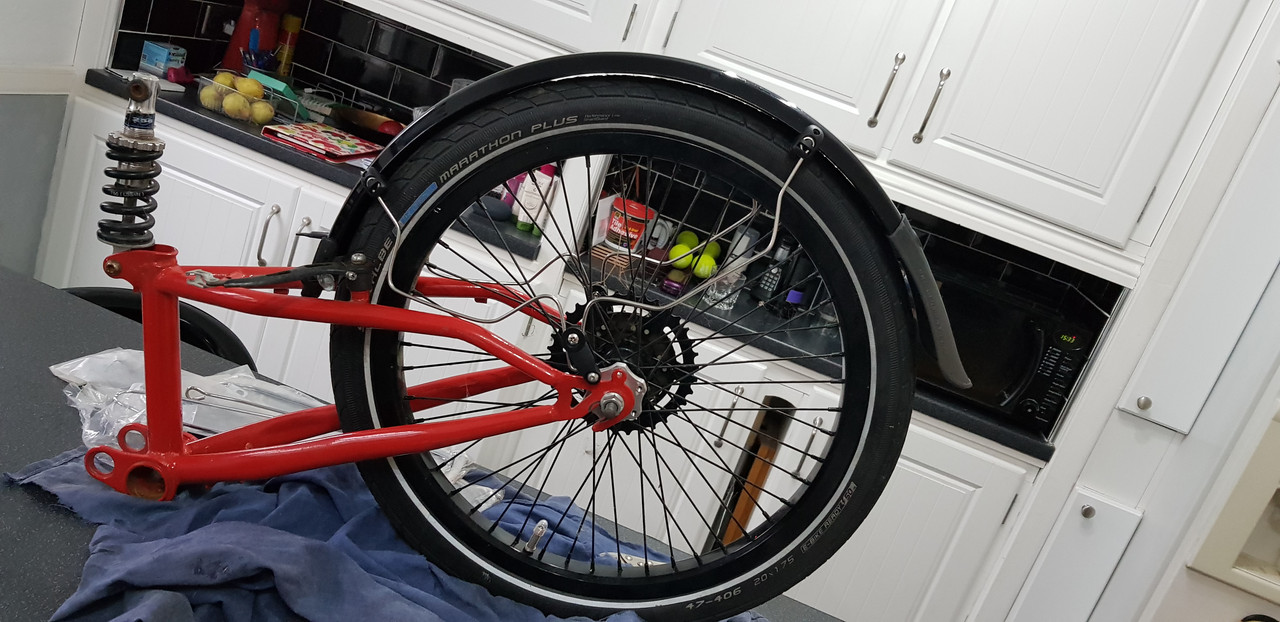 Then I remembered that I actually have some brand-new and unused pre-formed "old-school" 20" stays in my stockpile.
These: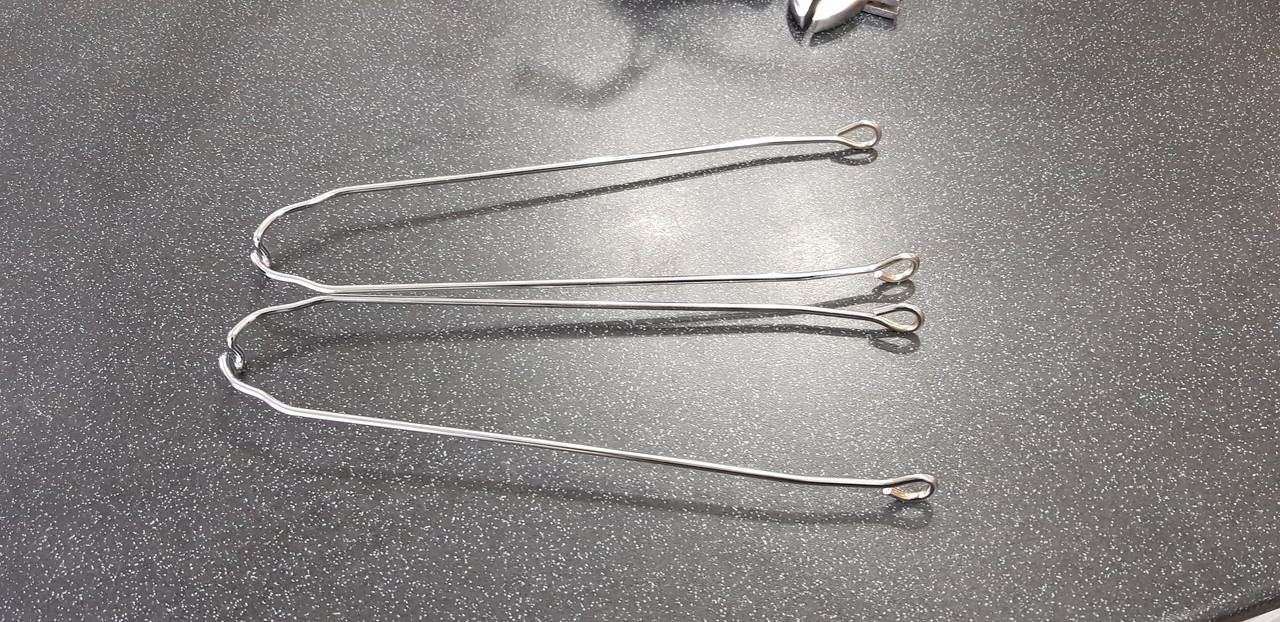 Now this is a style that slips over the 10mm axle and the guard is secured with nuts and bolts.
I wonder which
EXPEDIENT
route I shall take?