Joined

Feb 7, 2008
Messages

2,814
Location
Ok what's happening ?
In the Uk the summer vibes are about big time and the sap is rising .......
So you know what that means boys and girls ?
Yep the Python needs the spring maintenance and bug/annoyance eliminate in preparation to a jaunt in Holland.
Concentrating on the front half , most complicated bit first as that will go no matter which rear half I choose.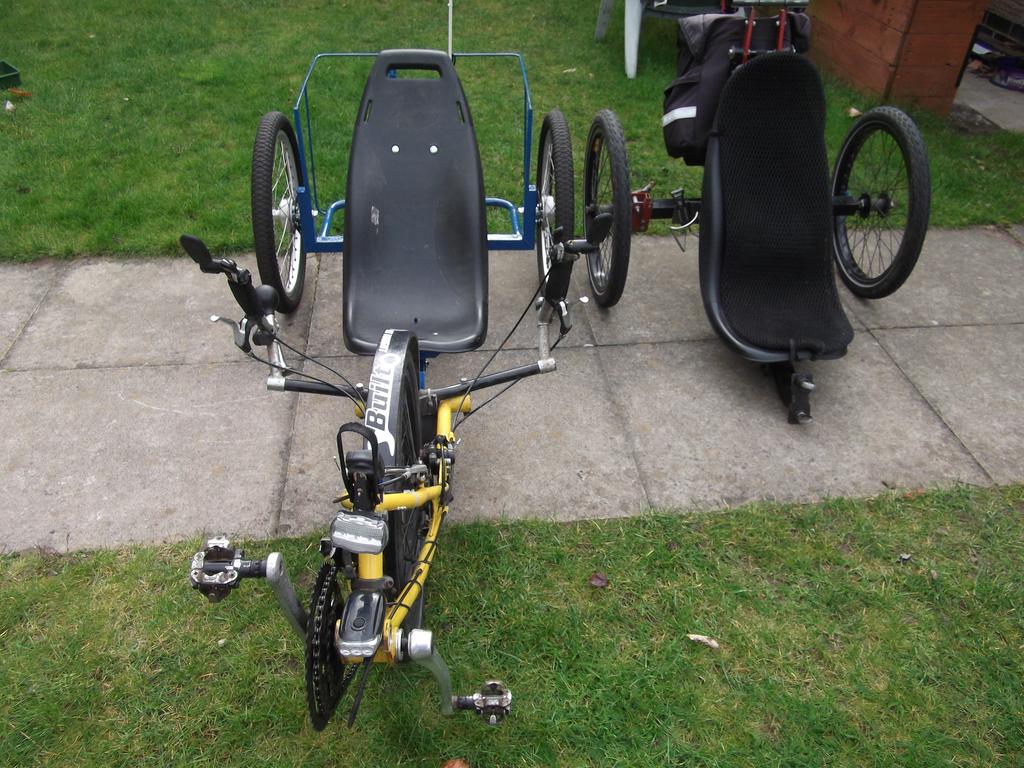 As you can see front mudguard completely covers front tyre so wheel needs to come out to check for foreign bodies in tyre [ I can see there are 5 ! spread between the 2 rear tyres in the Mk1 half on the right ]
Check for broken spokes and check grease in bearings and their general condition.
So tyre looks fine - no broken spokes - axle not so good lumpy grinding noise when spun in hands and leaned to one side ?
Fearing the worst I took it apart to find the bearings in good condition and plenty of grease cups ok etc.
Grinding must have been some dirt trapped by the dust covers ....
So onward and ever rear ward ?
Been chasing a clunking noise noticeable when dropping off low kerbs or speed bumps , tightened seat to within an inch of it's life with no improvement ?
However rod end bearings are old one's already done 1 trip and a winter so they were down for replacement , new one's fittted new lock nuts [ Thanks Dan , you know why
] and mysterious clunking eradicated hurray you say.
Wheels for rear should be ready for pickup Thursday morning then off on a weeks holiday before back to the task.
Rear end needs a light/reflector bar adding high up behind seat so not obscured by luggage so that's the next job should be 2 welds and 6 holes when I get the steel.
all for now Paul
ps MUST get some miles on it .....