Joined

Feb 7, 2008
Messages

4,149
Location
Hi all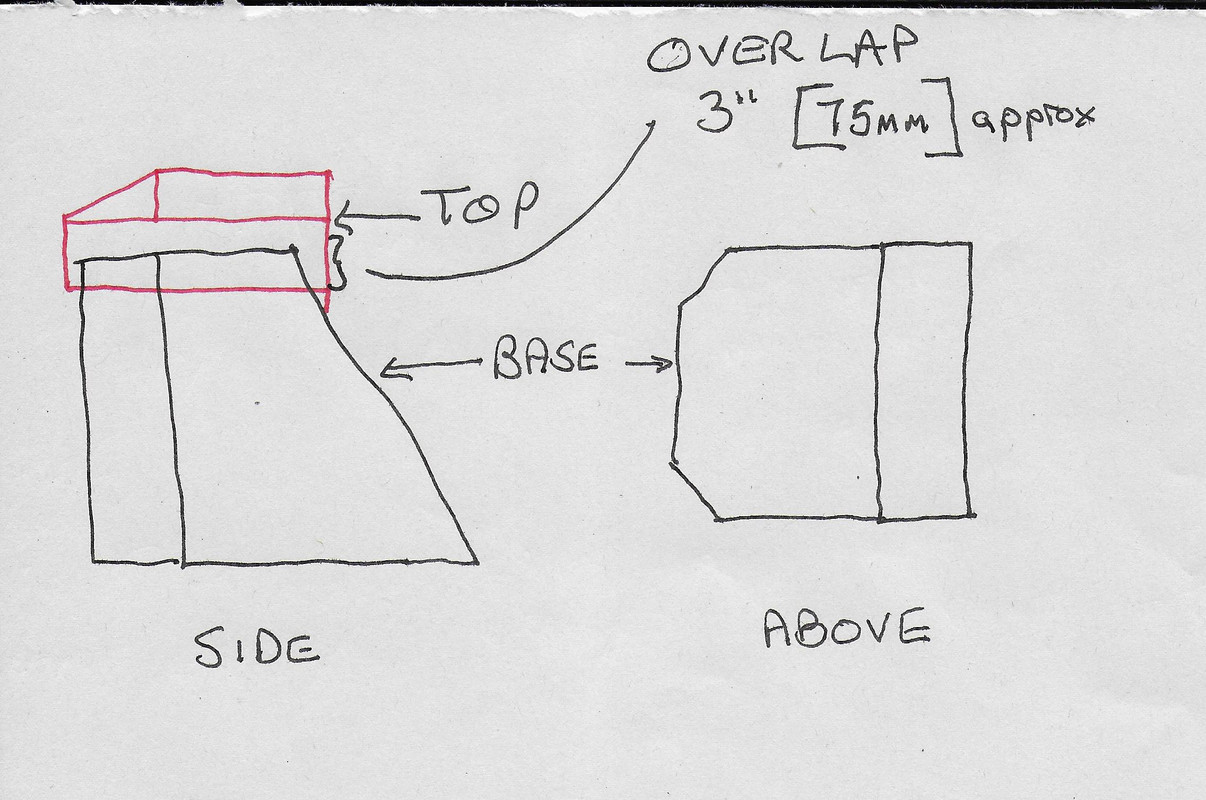 I though it would be a good idea [ to keep the rain out ] to overlap the top [ like a shoe box ] however now I am squashed in a corner with few ideas how to fasten the top down?
Obviously it needs to:-
a)Not come off over bumps
b) not slide backwards with the airflow pushing against it
c) be easy to remove
d) not put much localised strain on the cardboard [ bad for the structure.]
I wonder if Neodymium magnets might hold it , however have no experience of them.
My current sort of hazy plan is to add strips along the short sides of the top laced with 3mm bungee cord and fasten to 3 pegs fastened through the card of the base with 2 big washers on each peg to take the strain ?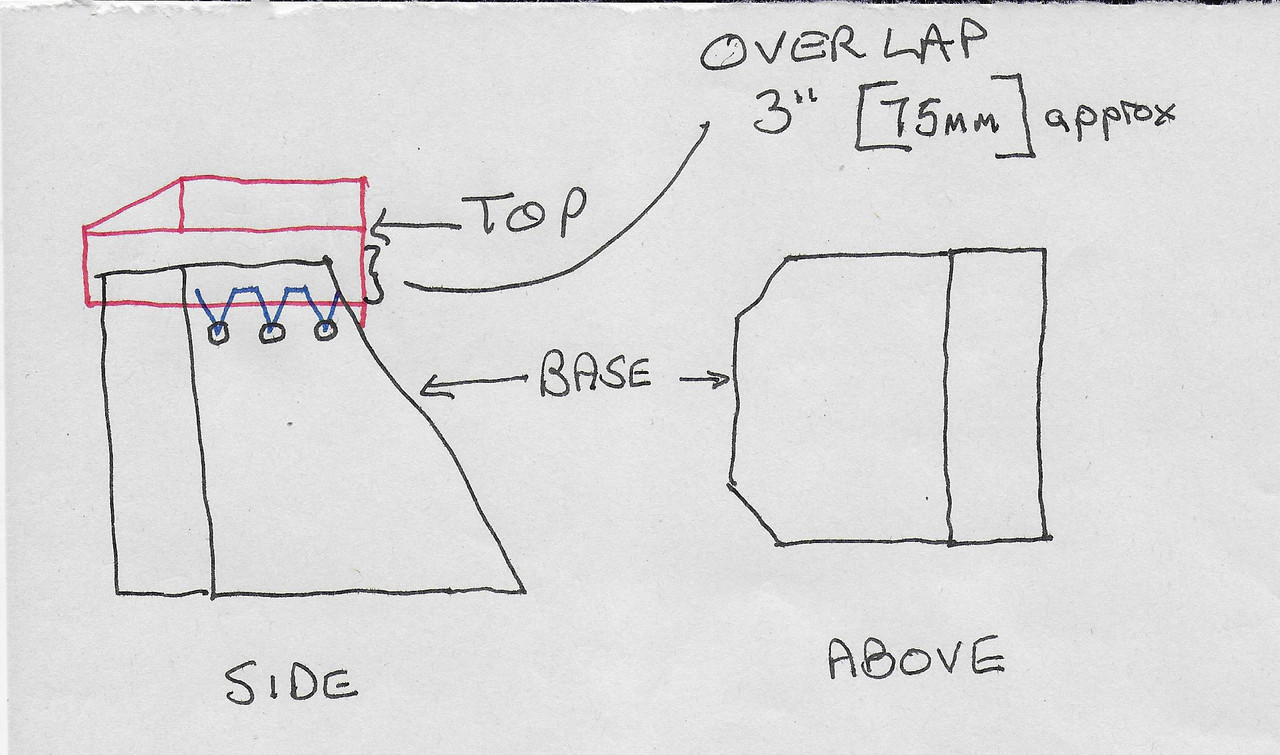 Adding this is a big leap of faith as it will be difficult to repair should it not work or fail in service.
Ideas ?
Paul