Joined

Aug 6, 2016
Messages

20
Location
I've resurected my warrior trike. It's had many changes and I'm using it as an ideas platform. The latest change is an electric drive which I need some advice on.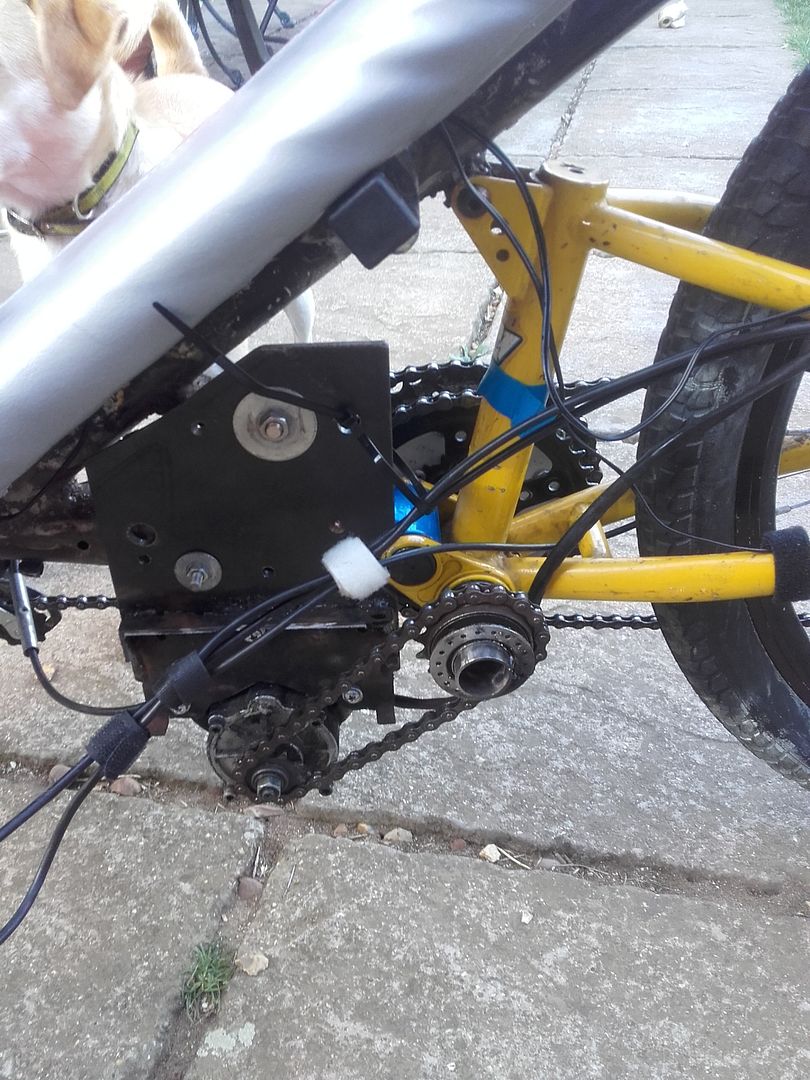 The trike has a middle bottom bracket (see photo).
The motor is on the left hand side of the trike it drives a 16t cog on that bottom bracket that turns a 40t cog on the righthandside of the trike which with a chain attaches to the rear wheels cassette, so basically the motor can take advantage of the bikes gears.
I'm thinking of changing the 16t motor cog for a bigger one in the hope that by doing this it will increase the acceleration/torque of the trike? - thats the advice I need
The trike does have pedals by the way (see second photo). The trike goes pretty good, the mid drive position gives great handling and with the motors help gets me to 20mph. The motor works well on hills if I hit them at speed but if I have to slow down then I grind to a halt. The motor came from an izip bike (motor on back wheel) and although it did not have the trikes top speed it did tackle hills better so something is wrong with my gearing.