Joined

May 31, 2013
Messages

3,902
Location
I am fed up of the terrible state of my junk-room come workshop. Everything "not immediately required" gets chucked in there and it is just too depressing and untidy for words. Every attempt to tidy it up results in just moving junk from A to B.
Time to do Something about it then!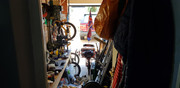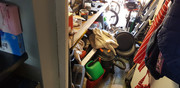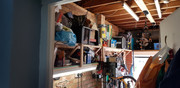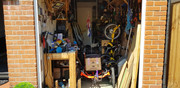 There is a shed at the bottom of the garden. It is dilapidated (as most sheds are) and is only 72" x 96" and one corner has collapsed due to rot.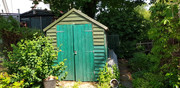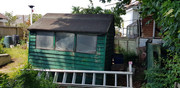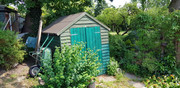 So I plan to build a new 12-Foot by 9-foot 8-foot high shed (from raw materials) with the help of a family friend who is currently struggling work-wise due to the Covid-19 situation. So I will be paying him a decent daily wage to help him pay his rent and feed himself and he will be doing most of the hard labour and effort related tasks.
The intention is to build a "quality" structure using Studwork framing that is externally clad in Featheredged boarding and internally sheathed in plywood.
All of the walls, roof & floor will be insulated (to a modest degree) and the roof will be capped with a one piece EPDM membrane.
The biggest problem at this time is getting a quote for the supply & delivery of the materials. The building industry has gone mad over "Social distancing" Big strong men who work out of doors in all weathers afraid of a glorified cold virus!!
So this is the start of something beautiful (and hopefully TIDY) where all of the existing workshop content that is really "once-in-a-blue-moon" usage (Building, plumbing and carpentry tools and stuff) can be decanted to; leaving me with much more space for working safely and easily in the little workshop. Being able to see the floor again would be nice
Last edited: